Welded Pillow Plate
Thermal Elements for Bulk and Solid Heat Exchanger
INQUIRY
Description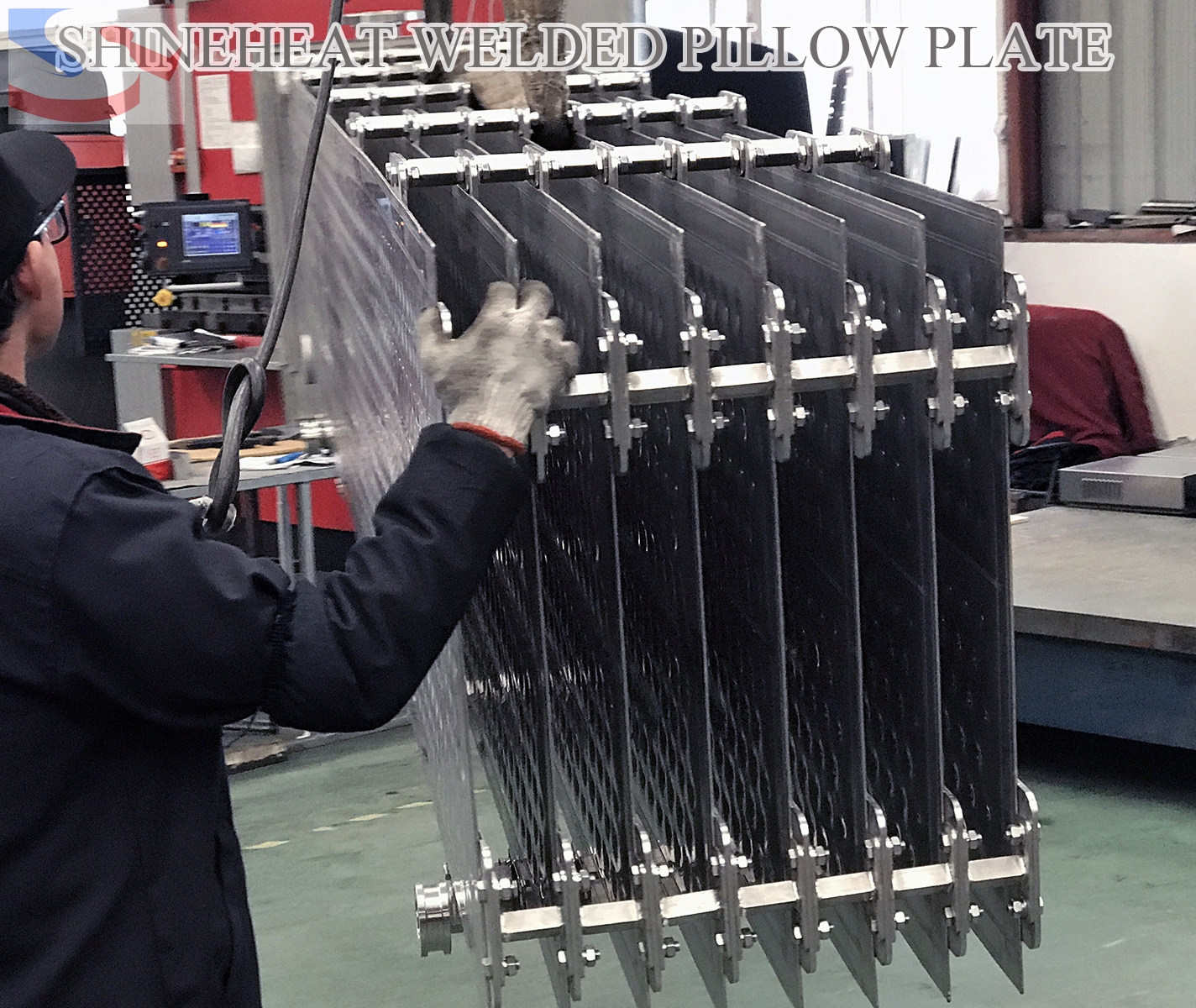 SHINEHEAT is specialize in the production of stainless steel equipment, it's machinery facilities including sawing, bending and trimming, shearing and cutting, welding, pickling and passivating and glass pearl blasting.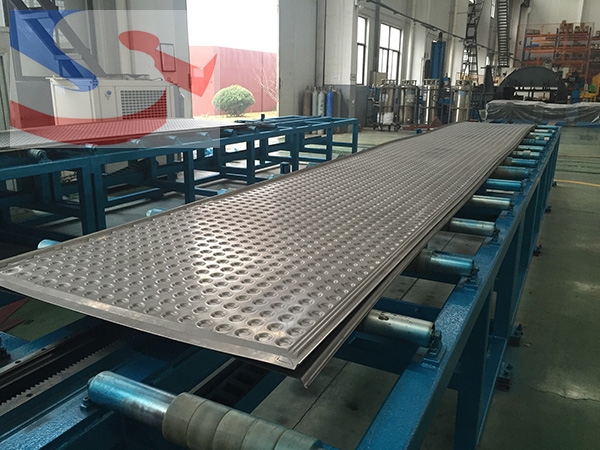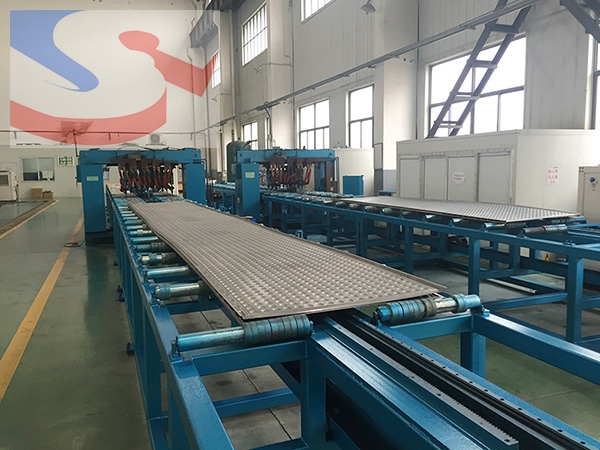 Laser Welded Pillow Plate
is machinery by full automatic laser welding and forming process. Its unique pillow structure makes fluid into optimum turbulence state to achieve high efficient heat exchange. It also boasts various advantages such as dust proof, high temperature and high-pressure resistance and easy cleaning, etc.
A Pillow plate consists of two plates,which are fully welded along the sides and ends. In the middle area the Pillow plates are covered with a pattern of spot welds, whose interrelated position decides the level of pressure and type of flow.
For certain applications, we add extra welding paths in order to control the actual flow through the plates. This will increase the velocity of the flow between the plates and change the heat transfer values
The pillow-shaped design creates excellent turbulence and provides a self-supporting construction. Our Pillow plates do not transfer any forces outwards onto the next plate, which would otherwise have to be absorbed by housing pressure plates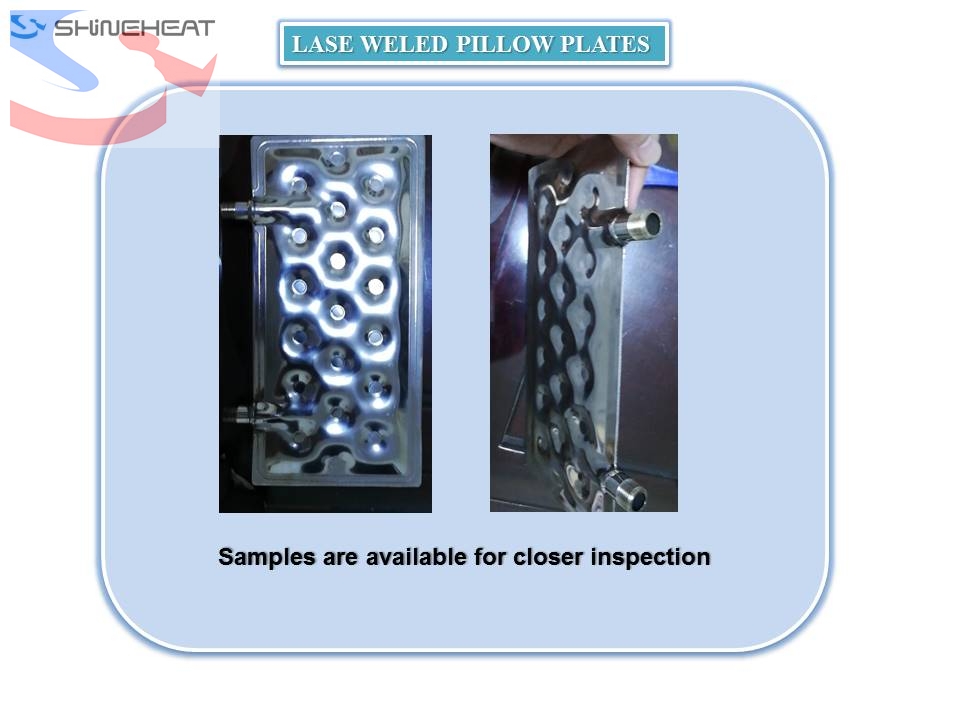 Welded Pillow Plate Corrugations

Double Embossed Pillow Plate
Both Side could engage in heat transfer
Wavy surface, not easy fouling
Material can be stainless steel, duplex stainless steel
Embossed Height could be 1+1mm, 1.2+1.2mm, 1.5+1.5mm, 2+2mm and 2.5+2.5mm

Single Side Embossed Pillow Plate
One side engage in heat transfer, one side is flat.
The Thickness of two Plates is different
Material can be stainless steel, duplex stainless steel
Embossed Height could be 1+2 mm, 1+3 mm, 1+4 mm, 1+5 mm






Usage for Welded Pillow Plates

Pillow Plate Vessel & Tank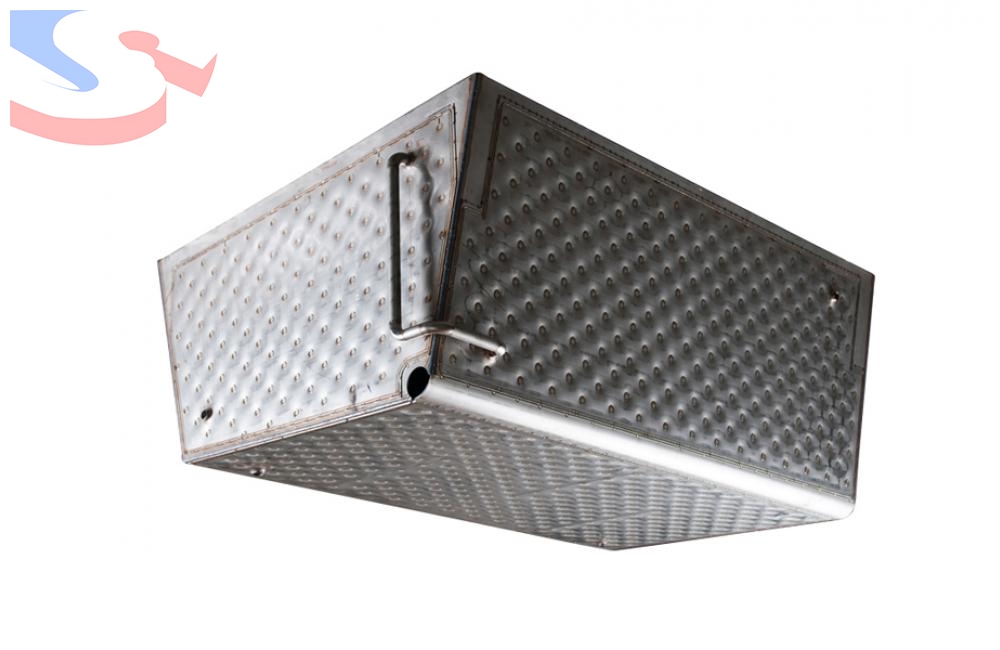 Performed as to Cooling Jacket or Heating Jacket, Pillow Plate could be rolled into specific specificiations and forming into different Vessel and Tank for various Heating and Cooling applications.

The Typical Applications

• Beverage processing vessel
• Fermenters, beer vessel, cooking vessel
• Dairy processing vessel
• Pharmaceutical and processing vessel
• Storage tank
• Reactor vessel






The Main Parameters for Welded Pillow Plates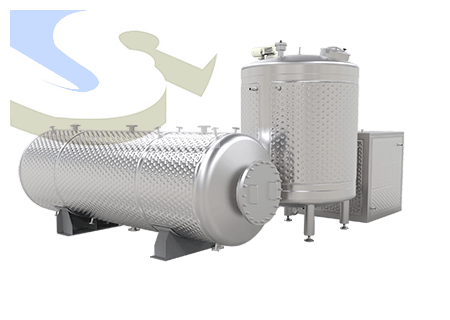 * Working pressure can go up to > 100 bar
* Jacket thickness varying from 0,8 to > 2,5 mm,
* Vessel thickness from 2,0 to > 20 mm.
* Standard: ASME, AD2000, EN13445 and PED.