Description
Main Heat Exchanger Applications for Laser Welded Pillow Plate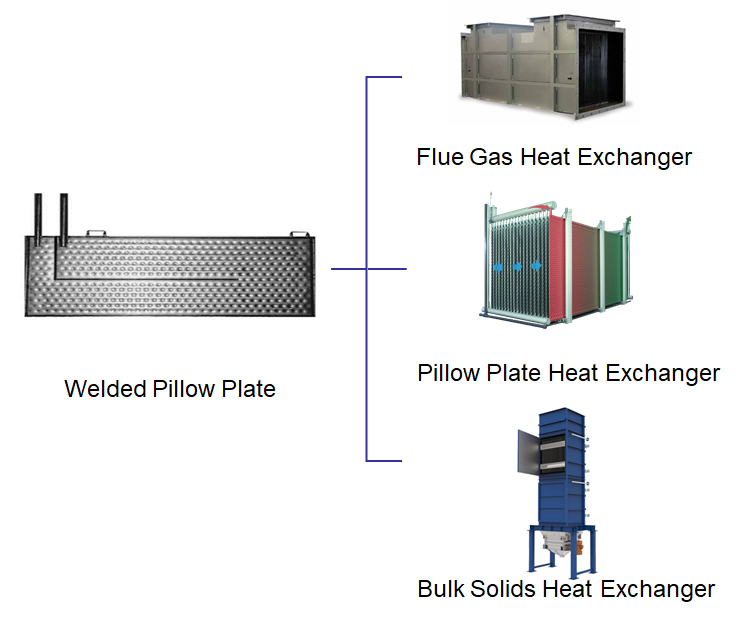 FLUE GAS HEAT EXCHANGER
GAS to WATER applications
Type I (Welded Pillow Type)
The Welded Pillow Plates are arranged to form a flow pass for Flue Gas on the hot side and the liquid/water goes inside the Pillow Plate on the cold side. Heat from Flue Gas can be recovered to the maximum through the counter flow of water/liquid on the other side of the pillow plate. Through this process the outlet temperature of the Flue Gas will decrease to the desired level from environmental or economic point of view.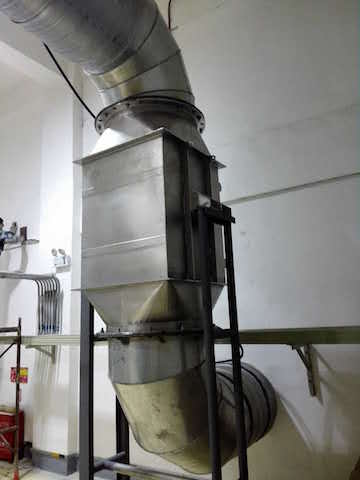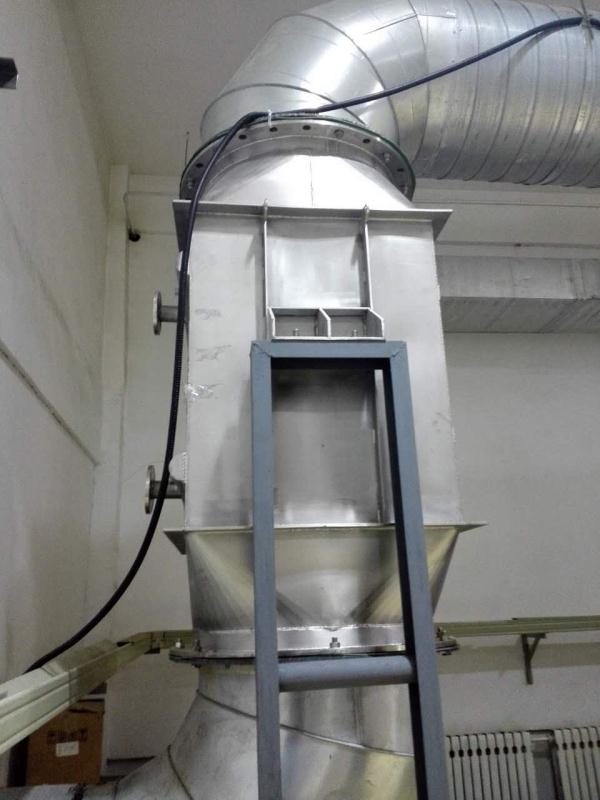 Type II (Fin-Tubular Type)
The Welded Pillow Type Flue Gas Heat Exchanger is more efficient and has a more compact structure than the Fin-Tubular Flue Gas Heat Exchanger, however, for heavy applications (High Pressure and Temperature, Special Metal condition) the conventional Fin-Tubular Gas Heat Exchanger is the best option.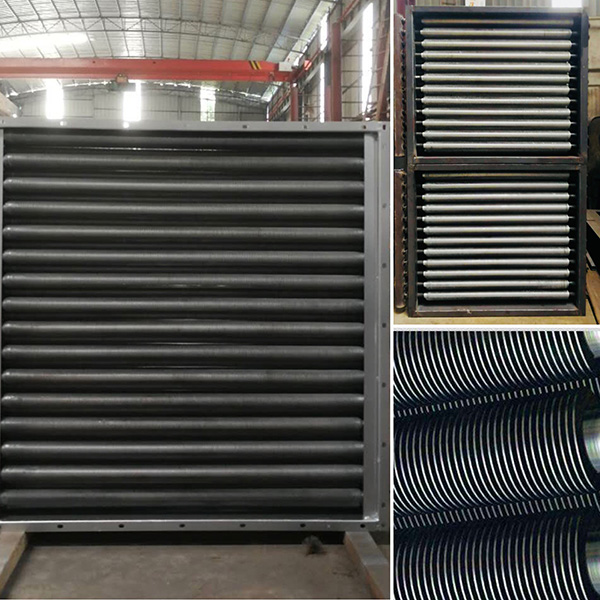 For applications where Flue Gas with another Gas engages into thermal transfer then the Welded Pillow Plates will be replaced with the Welded Corrugated Plates which is the best solution for Gas to Gas applications.
Unlike Pillow Plates, the corrugated surface of the plate is pressed by a Special Curtain Mold. The corrugated plates are welded by each Even and Odd Plate and form a Hot and Cold side. Through each pass the gasses flow in counter flow effecting heat transfer.
Type I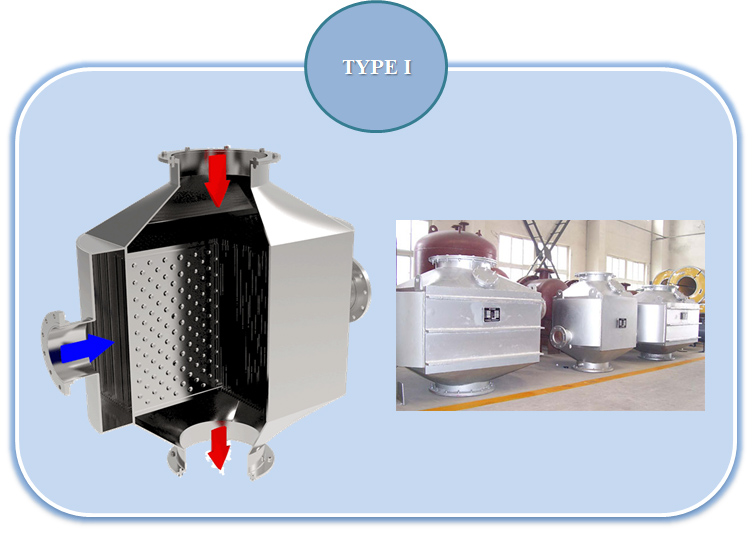 Type II (Gas Cooler Module Combination)
We manufacture the Gas Cooler in a single module as a basic unit. Depending on the size of the required duty two, three or more units can be designed into Modules. Using standardized modules simplifies complex engineering solutions and offer our clients price efficient options.