Semi-Welded Plate Heat Exchanger
Item No.: 008
INQUIRY
Description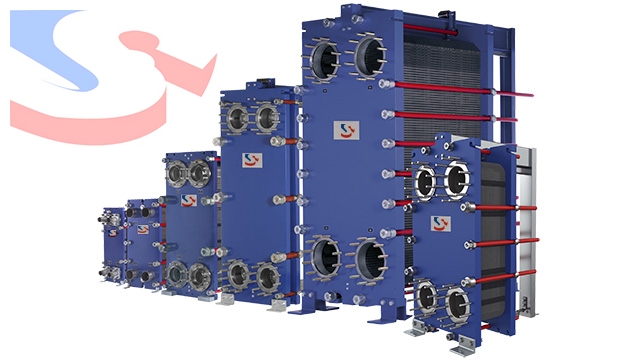 Shineheat Industrial semi-welded line is used when gaskets are not suitable for one of the process media. Also the semi-welded line can take a higher design pressure compared to fully gasketed plate-and-frame heat exchangers.


Shineheat Industrial semi-welded line handles most refrigerants and is particularly suitable for applications involving ammonia. Semi-welded heat exchangers are used in both organic and inorganic chemical processing when the chemicals involved limit the selection of gaskets that can be used or when the required design pressure makes fully gasketed plate-and-frame heat exchangers insufficient.



How it works



The heat transfer area of a gasketed plate-and-frame heat exchanger consists of a series of corrugated plates, assembled between the frame and pressure plates, which retain the design pressure. For the highest thermal performance and to enable a very close temperature approach, fluids normally run counter-currently through the heat exchanger.
The sealing between the plates on the Industrial semi-welded line alternates between laser welds and gaskets. The laser welded channel allows use of fluids that are not compatible with normal gaskets and also allows for higher design pressure than fully gasketed plate-and-frame heat exchangers.


Shineheat semi-welded Plate Heat Exchangers are available with various pressing depths and angles of the chevron pattern and various shapes of the corrugation which are carefully designed and calculated to achieve optimal performance. The Counter Flow and the "chocolate" pattern distribution area are two design features available that ensure fluids are evenly distributed across the entire plate. The result is that the entire heat transfer surface is fully utilized and stagnant zones that could promote fouling are minimized.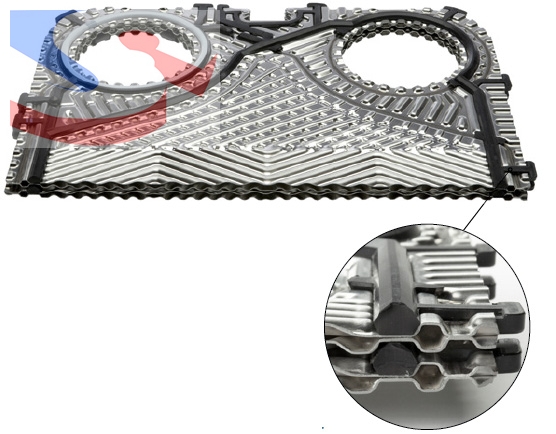 High turbulence between plates results in higher heat transfer however, the consequence is pressure drop. Our thermal design engineers will help you design and select the model and configuration that is suitable for your application needs while delivering maximum thermal performance and minimizing pressure drop.
Shineheat semi-welded plate heat exchangers can be configured in many ways. The animation shows single pass configuration of a fully gasketed plate-and-frame heat exchanger. The flow principle of a semi-welded heat exchanger is the same. The difference is that every second channel is sealed with a laser weld instead of a gasket. Multi pass with 2 or more passes on each side is also possible.






Benefits
High Thermal Efficiency,
Low Operating Cost compared to a Shell & Tube or an All Welded Heat Exchanger;
Fexible Combination, transfer area can be modified by adding or removing plates;
Easy to Install, Compact design;
Convenient for Service and Maintenance, easy to open and clean;
Plate and Gasket Design is 100% replacement for "M6-W, M10-W, MK15-W, T20-W, TK20-W"



Service Plate and Gaskets for Semi-Welded Plate Heat Exchanger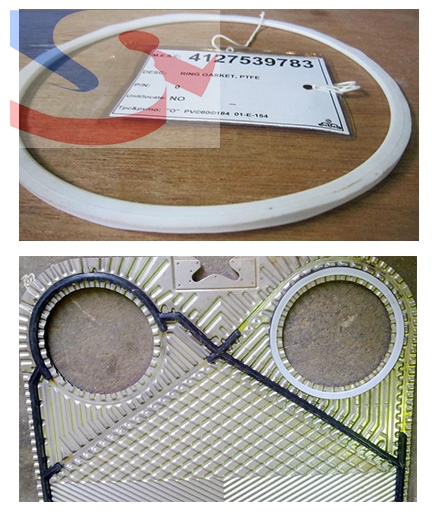 The Applicable Plate Material
SS304/SS316,SMO254,C276, C2000, Ti/Ni


The Applicable Gasket Material
For "Field Gasket" NBR, EPDM, FKM
For "Ring Gasket" NBR, EPDM, FKM, PTFE Coating