Plate and Shell Heat Exchanger
Item No.: 004
INQUIRY
Description
Welded Plate and Shell Heat Exchanger
Structure and Characteristics
The plate and shell heat exchanger adopts advantage of plate heat exchanger, meanwhile making up for shortcoming of shell and tube heat exchanger. The oval transfer plate combine with shell distribute the stress evenly to be more suitable for operation under changing temperature. At the same time, to provide compact size, high efficiency, and high temperature resistance and so on.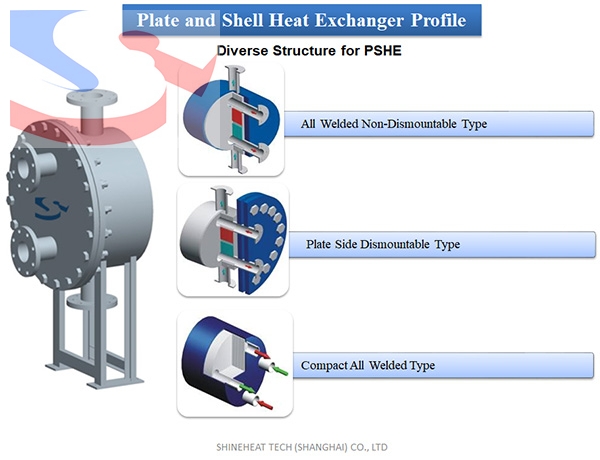 Plate Side Dismountable Type is common in application, following illustration will help your to better understand its structure.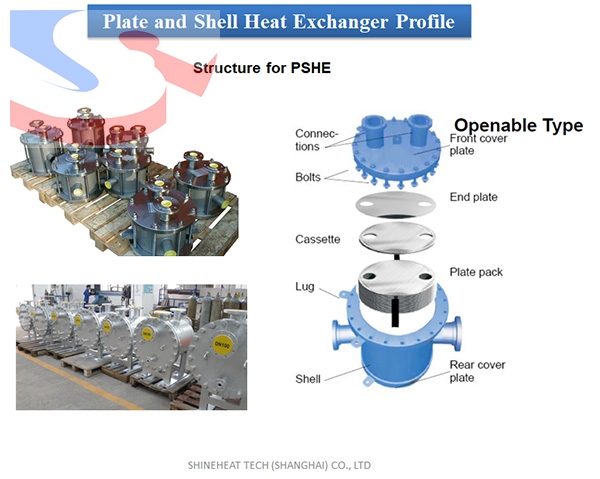 Features
High Heat Transfer Efficiency
As it is fully welded and not use gasket, the available temperature is 600℃ (up to 900℃ ).
High Economical Efficiency
The compact size results to low cost, less installation area. And it does not need replacing gasket because of its fully welded type.
Application Range:
Minimum Max
Heat Transfer Area (m2) 0.3 1500
Design Temperature (℃) -50 500
Design Pressure (Bar) Full Vacuum 60
Application Code ASME, KS, JIS, BS, PED, ML
Plate Material SS304, SS316L, 254SMO Nickel Alloy, C-276 , Titanium
Thermal Calculation and Structure Design
Based on Expert engineer thermal calculation by profressional software, we will offer technical solution by thermal data sheet. Meanwhile, we will proposal the premium structure design for Plate and Shell Heat Exchanger.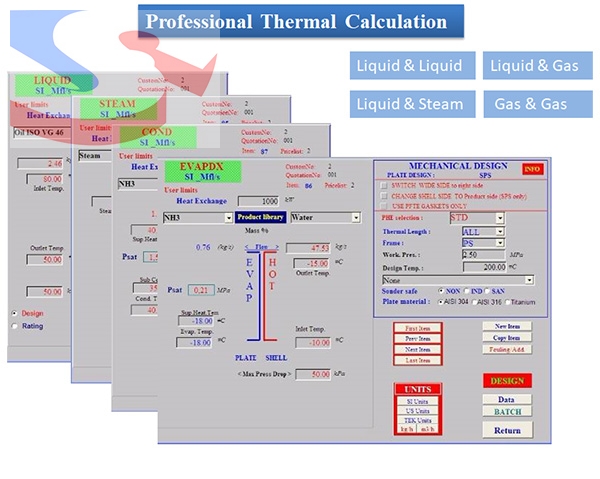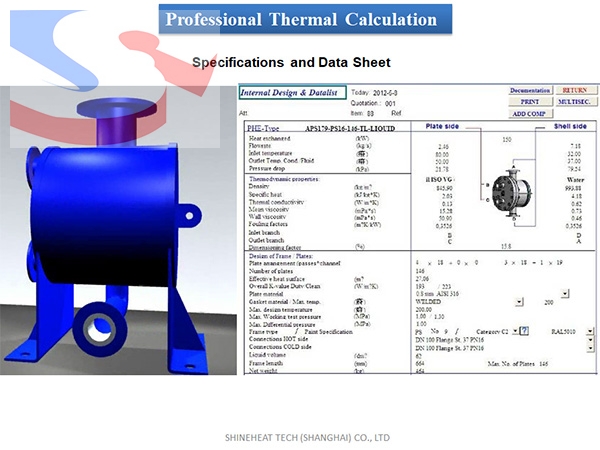 Sorted Model Design for Shell Dismountable Plate Shell Heat Exchanger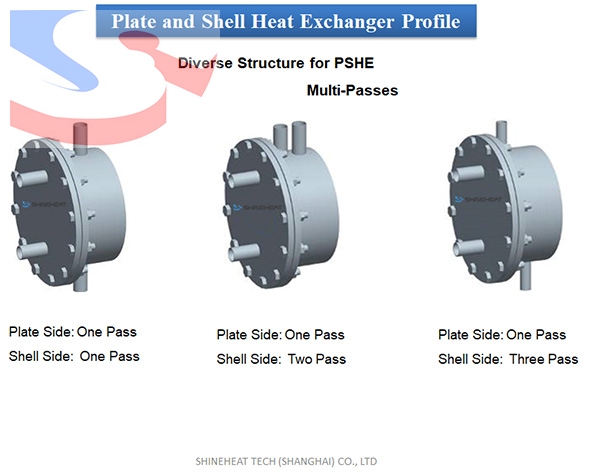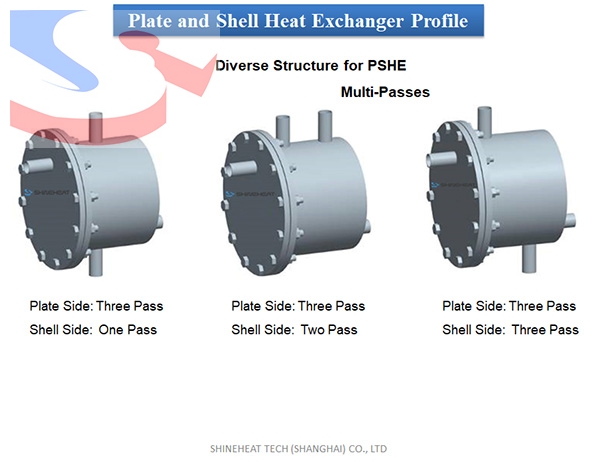 Sorted Model Design for Shell Full Welded Plate Shell Heat Exchanger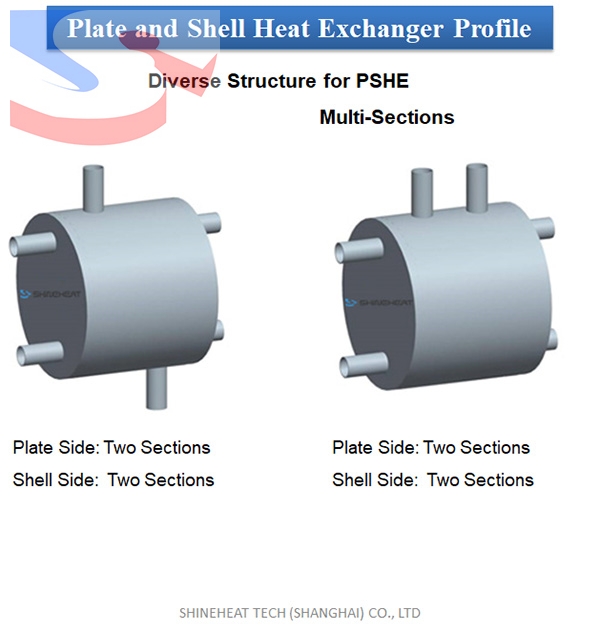 Professional Manufacture Process for Plate and Shell Heat Exchanger, We apply for Automatic Plasma Welding Solution for Welded Plate Bundle
Plasma Welding Performance for Plate and Shell Heat Exchanger