Supply 29 Sets SH-WAVEs for Fine Chemical Plant
Supply 29 Sets of SH-WAVE Welded Plate and Frame Heat Exchangers for Fine Chemical Plant
DETAIL
Provision of 29 Units Welded Plate and Frame Heat Exchangers for Fine Chemical Plant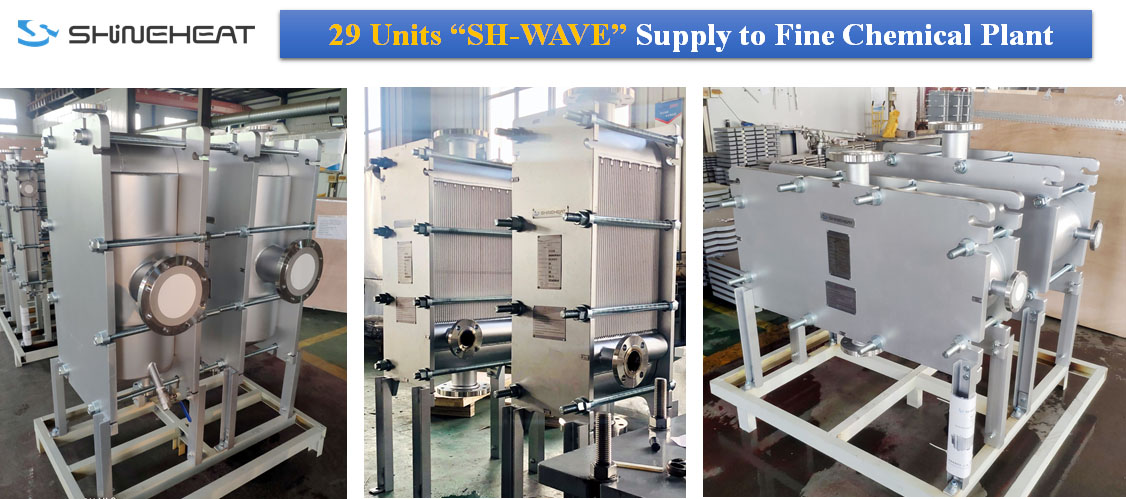 HESSA TAIWAN compete with ALFA LAVAL, API and SWEP Taiwan, won the bid of CPDC Fine Chemical Plant Project in Taiwan.
In Oct 2020, HESSA TAIWAN was awarded the contract of 29 Sets of Welded Plate and Frame Heat Exchangers for CPDC Fine Chemical Plant. These heat exchangers are for CPDC fine chemical pilot plant to test their whole production processing. From the receipt of first version tender docs in May 2020 to the time of contract awarded in October 2020, HESSA Taiwan finally won the contract after 3 rounds of technical clarifications. We beat a number of international competitors, including SWEP Taiwan, APV and Alfa Laval. This batch of 29 heat exchangers were finally delivered to the customer in January 2021, and these equipment's are currently being installing at working site and waiting for the final commissioning.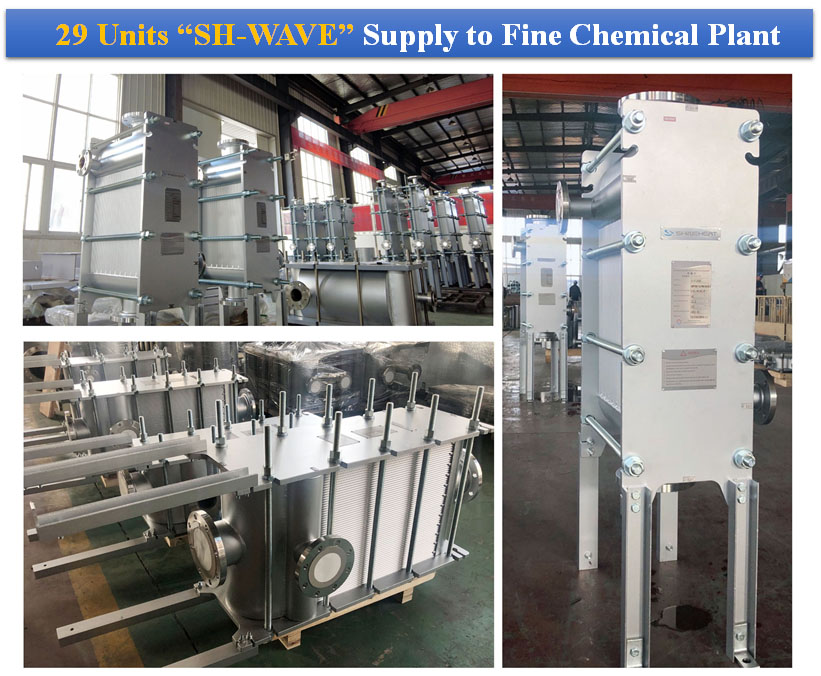 Various Applications in same project
This project engage Air Coolers, Process Heaters, Process Coolers and Chillers, Condensates, the fluids are Vapor, Steam, NCG, Process Liquid and Thermal Oil; Heat Exchanger design pressure is from 3~30 Bar, and design temperature is from -5~230℃, 29 different applications with 29 units of Heat Exchanger. The vendor should have a comprehensive production to cover all these different applications.

Various Production Solutions from different Vendors
Alfa Laval
joined the Bid by AlfaNova and Gasketed Plate Heat Exchanger
API Heat Transfer
joined the Bid by SCHMIDT all welded plate heat exchanger and Gasketed Plate Heat Exchanger
SWEP Taiwan
joined the Bid by Plate and Shell Heat Exchanger and Semi Welded Plate Heat Exchanger
HESSA
Taiwan joined the Bid by "SH-WAVE
"
,
"
AIR-WAVE
"
Welded Plate and Frame Heat Exchanger from SHINEHEAT TECH.
SHINEHEAT had won and accomplished this project by the most comprehensive production solution of Welded Plate Heat Exchanger.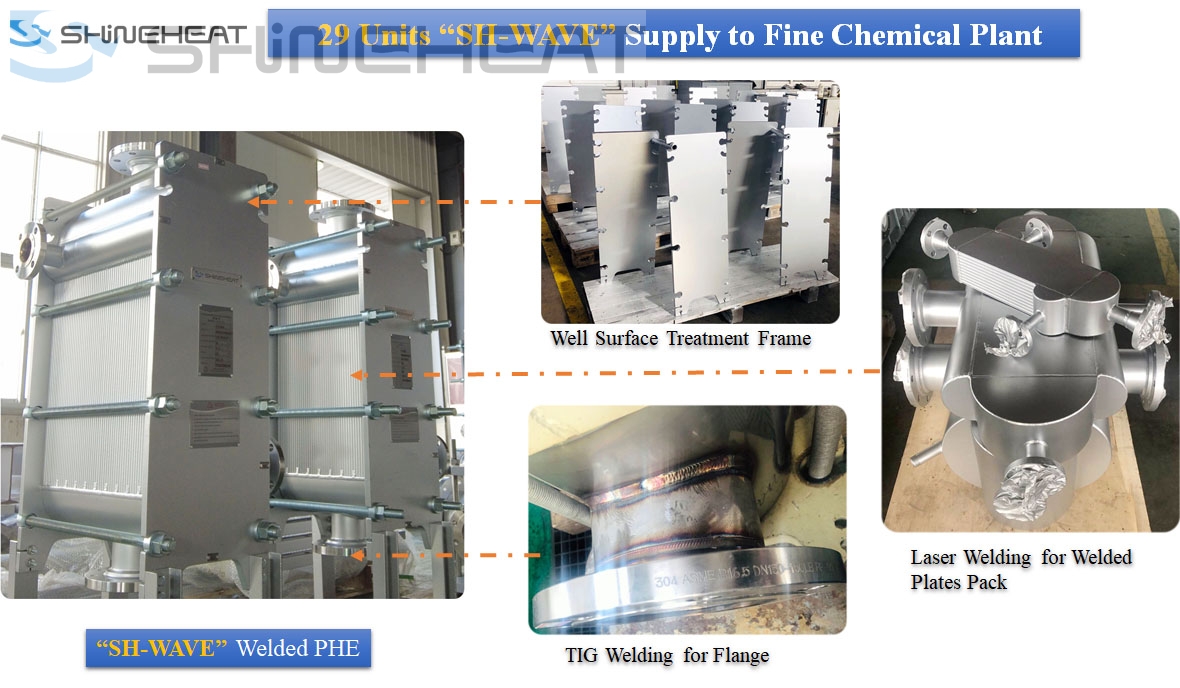 HESSA TAIWAN also introduced ASME Certificated U Stamp Welded Plate Heat Exchanger in High Pressure application in project.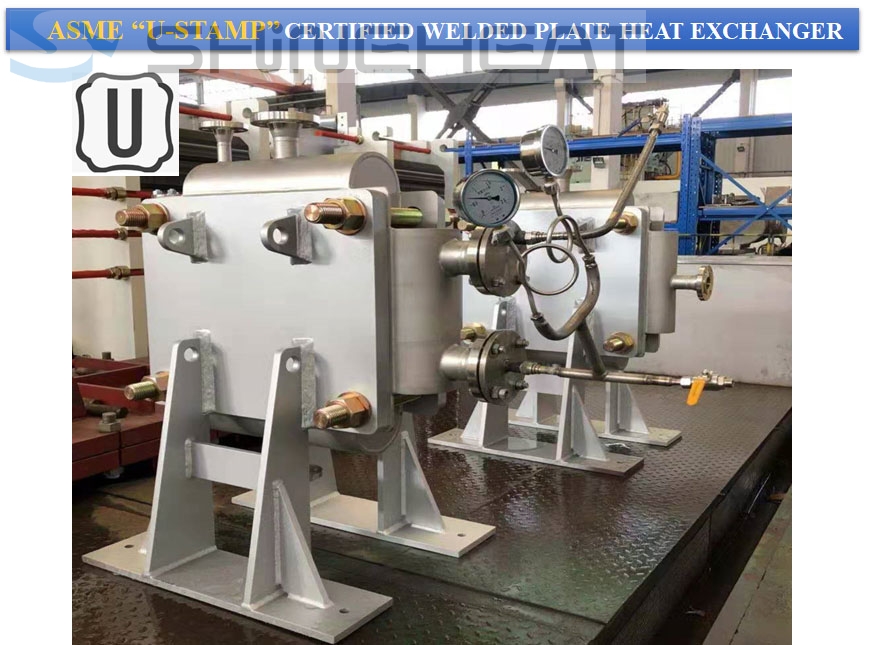 Great Job
by HESSA TAIWAN!!!